36"x24"
Oil on Canvas
"sold"
36"x24"
Oil on Canvas
"sold"
36"x24"
Oil on Canvas
"sold"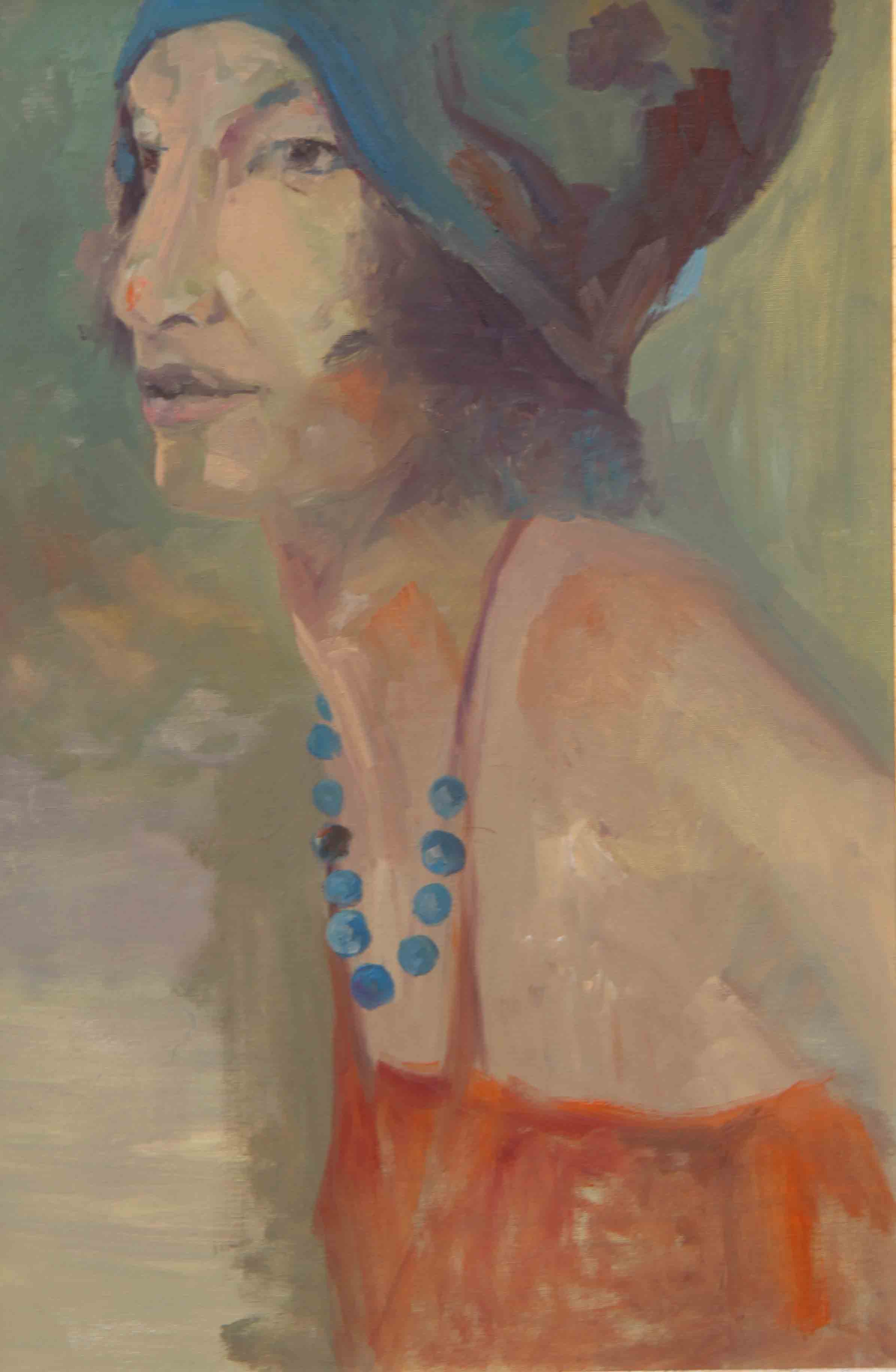 36"x24"
Oil on Canvas
"sold"
36"x24"
Oil on Canvas
"sold"
36"x24"
Oil on Canvas
"sold"
Seduced
The prevalent discourse of modern societies, with its focus on concepts such as evil, war, and destruction, pushes people further and further inside themselves, preoccupying them with mental and psychological struggles. The modern person is always trying to create a bubble around him, to isolate himself against the insecure world around and create a safe space. The result of this isolation, however, is nothing but personality disorders and psychological dreamscapes. The melancholic mood of the modern person comes from this putting a distance between the self and the society, and from retreating inside, which sparks internal mental battles. It is as if a school of beta fish, known for fighting, are eating the person's mind in an eternal war, ruining everything. The beta fish in this painting are metaphors for this never-ending war zone in the modern person's mind as it moves toward its collapse. The fish represent beautiful fighters that isolate the human soul in a bubble of fantastical thoughts and dreams, eating it away, and leading to its internal demise.
Misplaced Dream 68"x48"
Three Eyes
Oil on Di-bond panel
14x18"
Maladaptive Daydreaming 48"x38"
Lotus 68"x48"
Modern man is strangely drawn to the color white, pure white. It is as if he aims to neutralize all the darkness in the depth of history and even his own mind with the color white. He does this with relentless dedication and free of compromise. Like white flowers that symbolize light, joy, and love, he dresses the world like a white bride on her wedding. He embellishes this brightness with other vibrant colors that produce a symphony of colors as colorful butterflies dance in a visual feast. It is as if this harmony of colors is there to fill in the deep voids of our current human experience. It is then a worthy to paint this darkness white.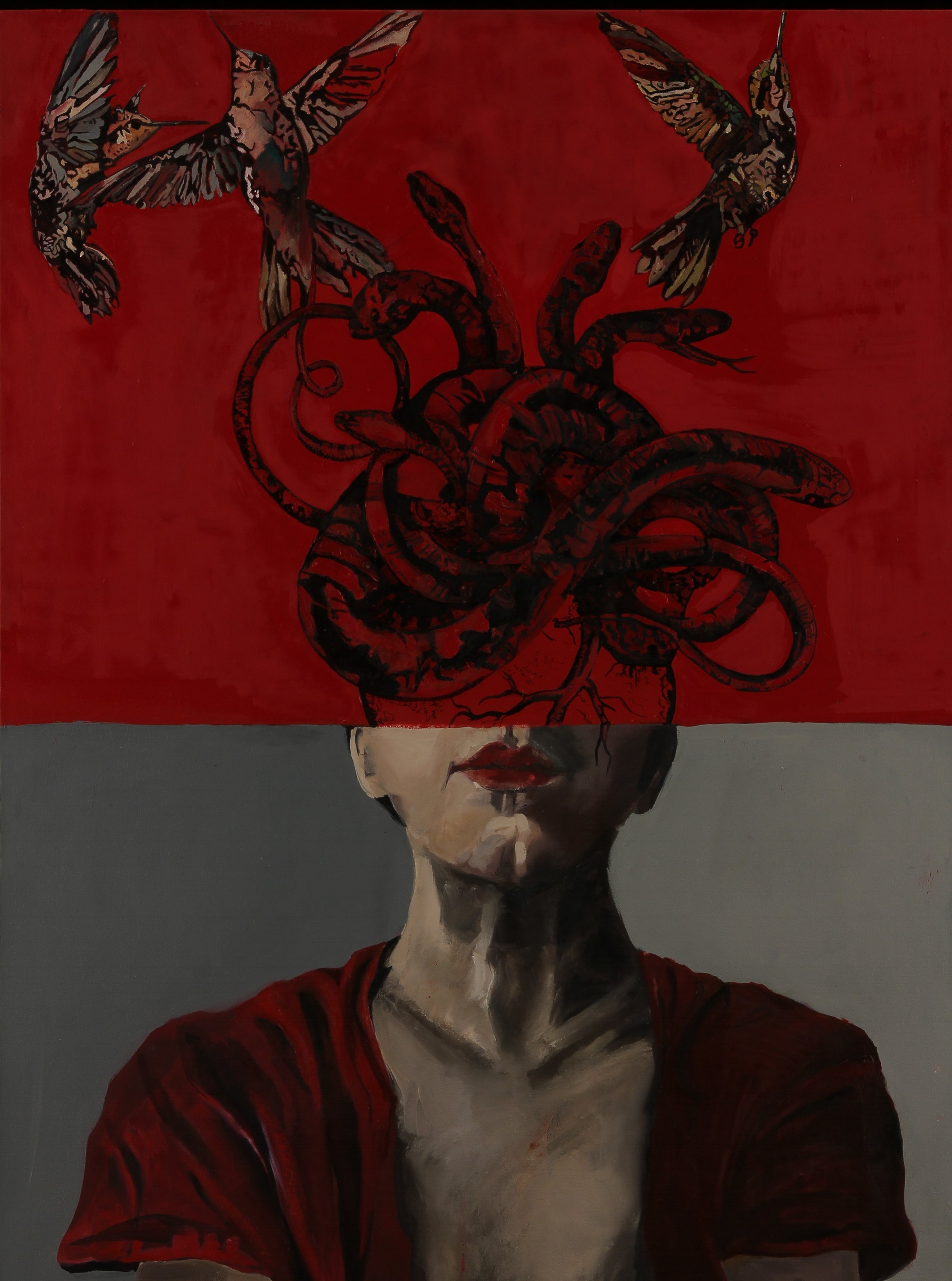 paranoid
The life between reality and imagination,that interpret reality abnormally.
Oil on Di-bond panel
14x18"
When Did I Lost My Smile? 68"x68"
Fantasy and Delusion
Oil on Di-bond panel
14x18"
ego
Oil on Di-bond panel
24"x36"
Dignity
Oil on Di-bond panel
14"x18